Join the community here 👇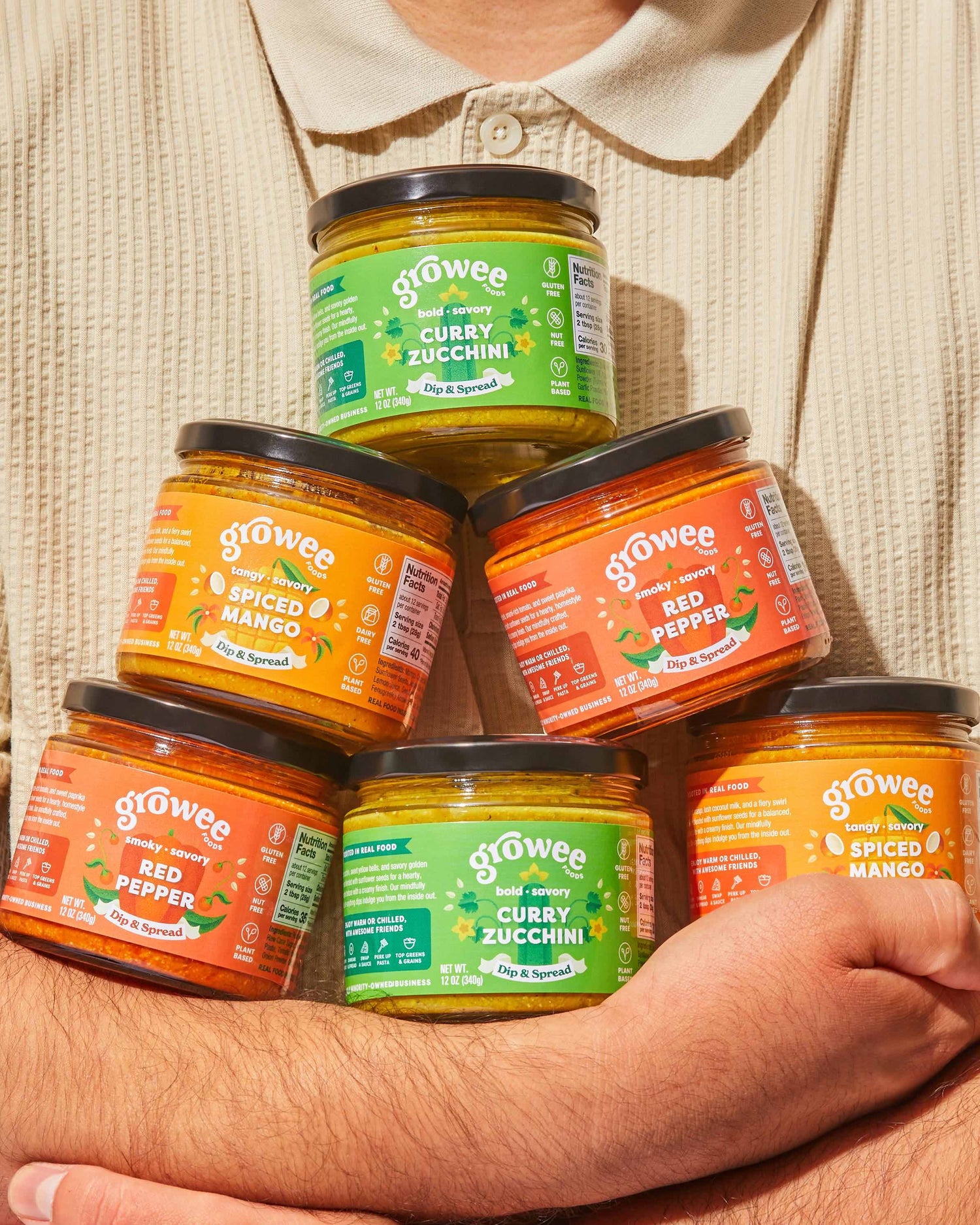 POV: you receive an intentional newsletter from our team that makes you smile while helping you level up your snacking.
We're not joking when we say that we're expecting a little smile or at least a grin when you check your inbox next.
Maybe it's a satisfied smile because we sent a code for FREE SHIPPING or an exclusive sale. Maybe you're a fan of 3 step recipes, hosting tips, cooking playlists or happy news the world needs more of.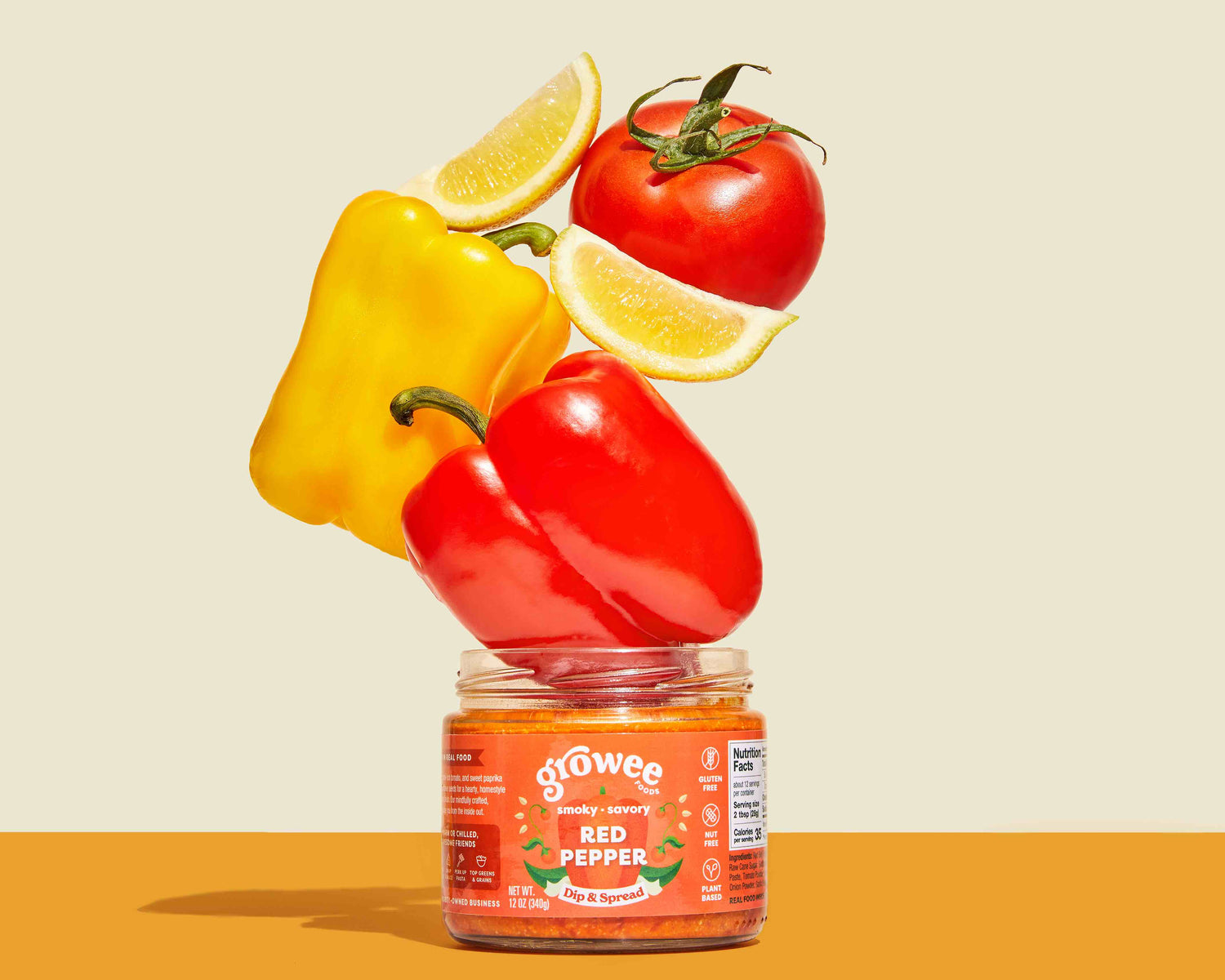 Instead of using manipulated-in-a-lab "natural flavor," he experimented in his kitchen, harnessing flavor from real, natural ingredients. In fact, each of Growee's tasty spreads are simple enough that you could make them in your kitchen.

But, no one likes dishes,
so we took care of it for you.
Because good health comes from eating foods as close to their natural form as possible, we like to keep it simple.

That's why our ingredients consist of fresh produce, seeds, spices, and fruit juices.

We source things like apples, sunflower seeds, onion, and apple cider vinegar locally—and nothing is genetically modified or overly processed.