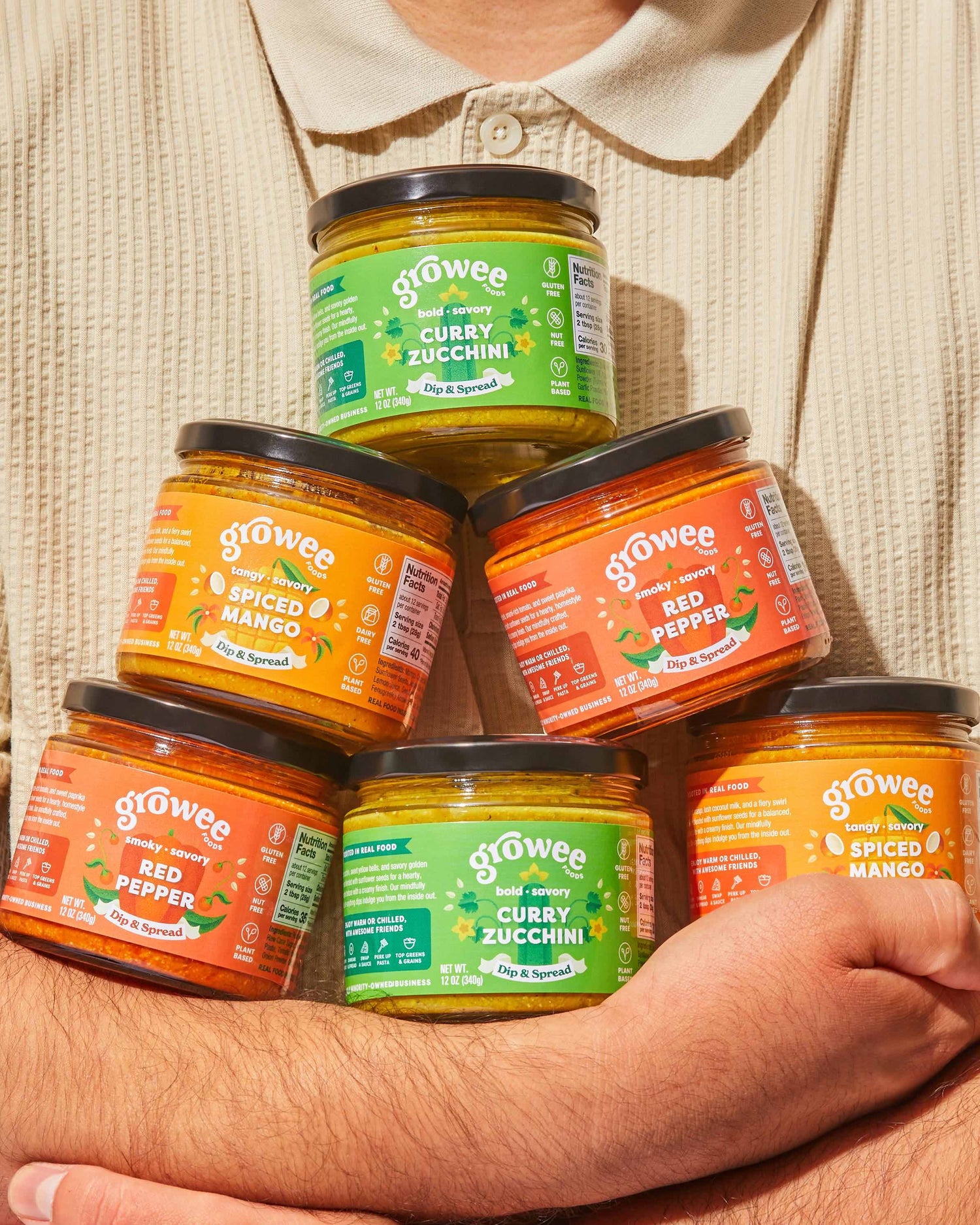 We're here to remind you that plant-based ingredients can really pack in the flavor.
I mean, come on, we're based in Atlanta, Georgia, so we know a thing or two about amazing flavor (with or without the BBQ). Grab a jar (or three) and use it to spice up your snacking, turn dull to delicious, or simply feel good about slathering on natural ingredients, not chemicals. 
How Did We Growee Into The Brand We Are Today?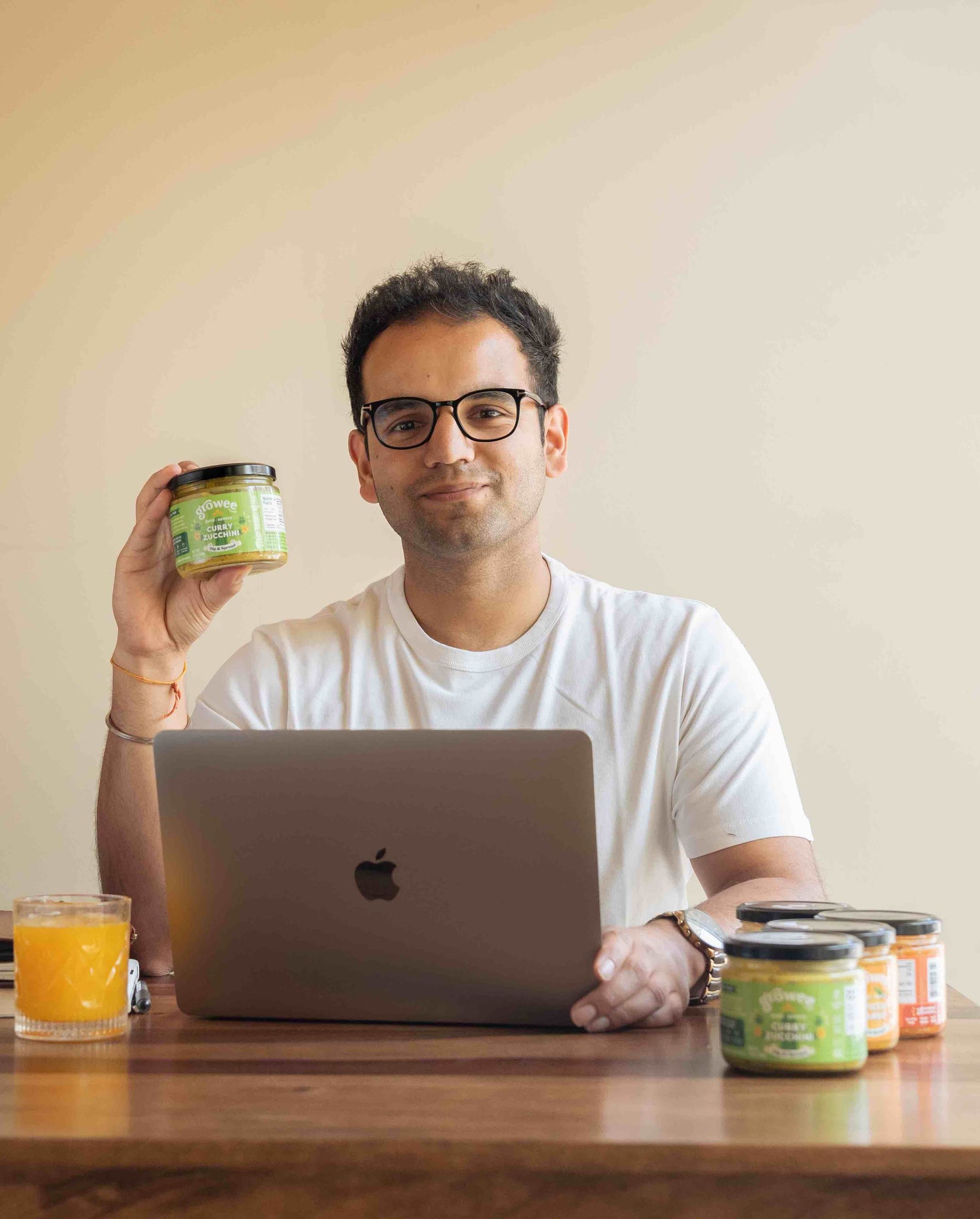 Growee got its start by wanting to make plant-based foods more exciting and less complicated. 
When Growee Founder Aman began a transition towards more animal-free foods, he realized that often times, he was turning to more complicated, highly processed ingredients. In order to make plant based-diets more approachable they should be mouthwatering and not have ingredient lists long enough to get lost in, right?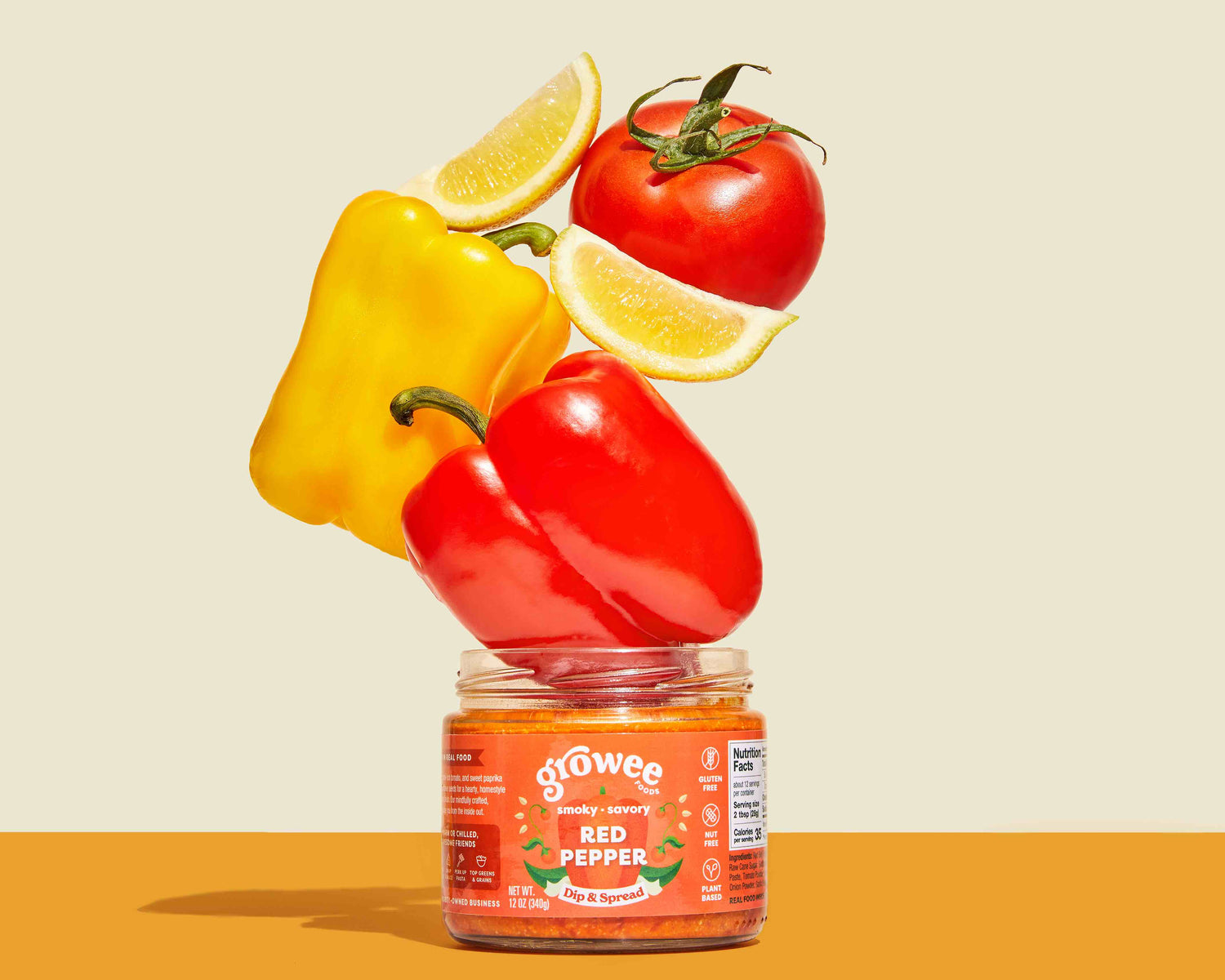 Instead of using manipulated-in-a-lab "natural flavor," he experimented in his kitchen, harnessing flavor from real, natural ingredients. In fact, each of Growee's tasty spreads are simple enough that you could make them in your kitchen.

But, no one likes dishes,
so we took care of it for you.
Because good health comes from eating foods as close to their natural form as possible, we like to keep it simple.

That's why our ingredients consist of fresh produce, seeds, spices, and fruit juices.

We source things like apples, sunflower seeds, onion, and apple cider vinegar locally—and nothing is genetically modified or overly processed.
That's what we like to call
Regular price

Sale price

$9.99 USD

Unit price

per

Regular price

Sale price

$9.99 USD

Unit price

per

Regular price

Sale price

$9.99 USD

Unit price

per