Red Pepper Dip & Spread
Regular price
Sale price
$9.99 USD
Unit price
per
Sale
Coming Soon
Peppers, tomatoes, and spices are a match made in heaven. Uno, dos, tres — get ready to savor something new.
Naturally rich in flavor, each spread has all the good stuff (and is free of all the bad):
✓ No palm oil
✓ No GMOs
✓ No refined sugar
✓ No common allergens (soy, corn, gluten, tree nuts)
✓ No preservatives
✓ Lots of fresh, real vegetables, fruit juices, and spices
✓ Plastic-free packaging
Other vegan spreads have long lists of unrecognizable ingredients. This doesn't. Just one peek, one sniff, or one sneaky finger dip and you'll recognize real food and real flavor.
Ingredients

Red Bell Pepper, Yellow Bell Pepper, Lemon Juice, Water, Raw Cane Sugar, Sunflower Seeds, Sunflower Oil, Sea Salt, Tomato Paste, Tomato Powder, Acacia Fiber, Arrowroot Flour, White Pepper, Onion Powder, Garlic Powder

Care

◦ Refrigerate after opening

◦ Glass jar can be re-used or recycled
Share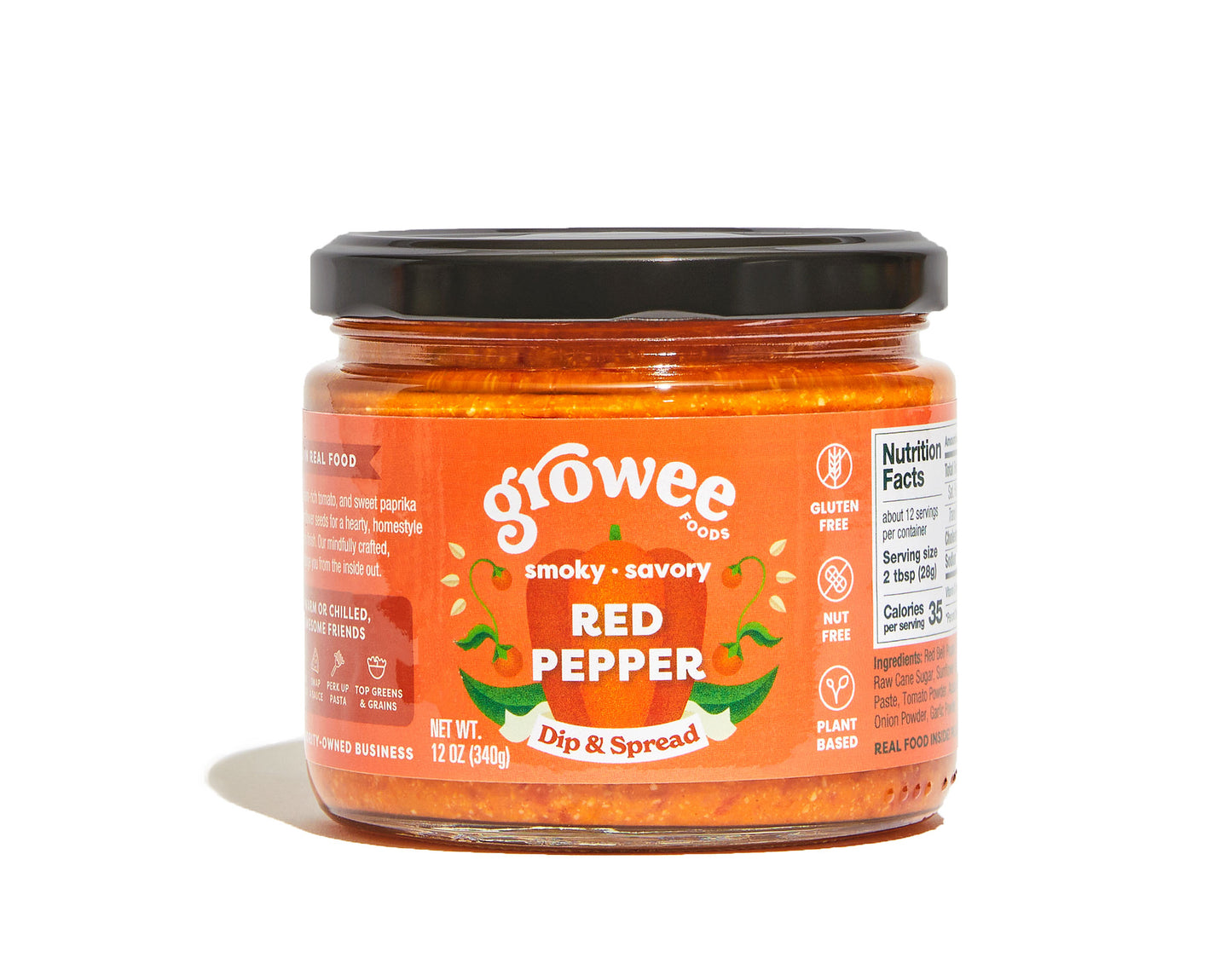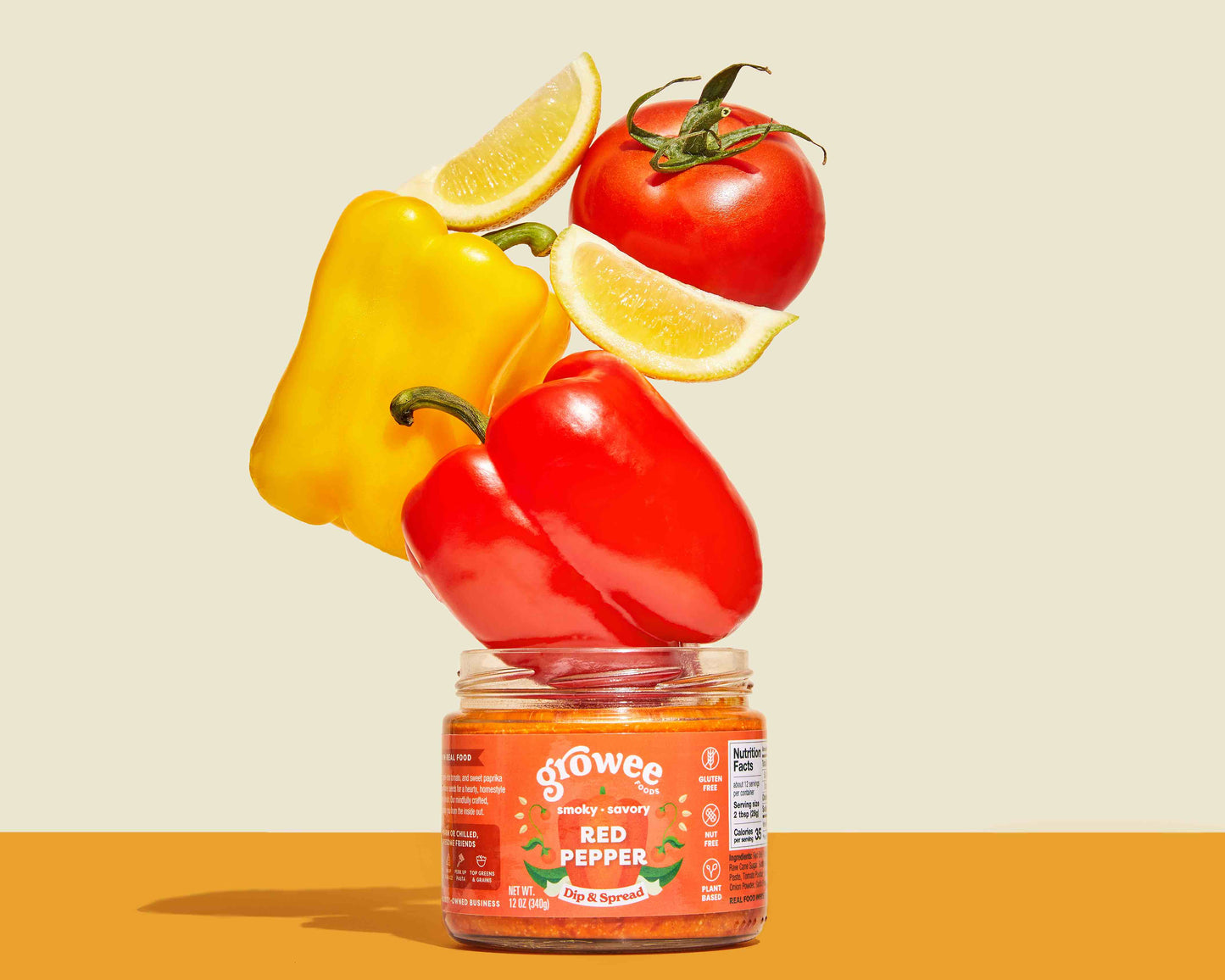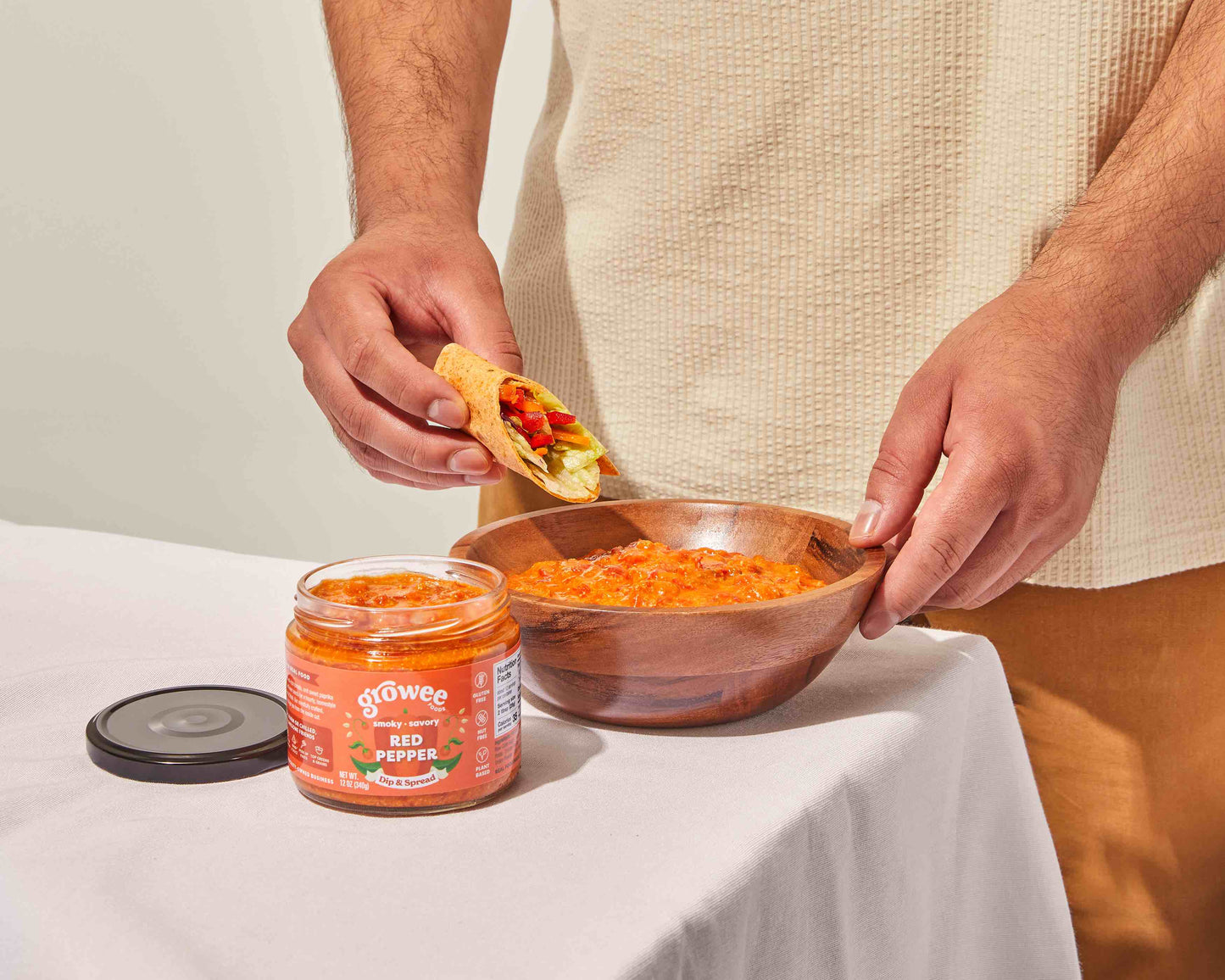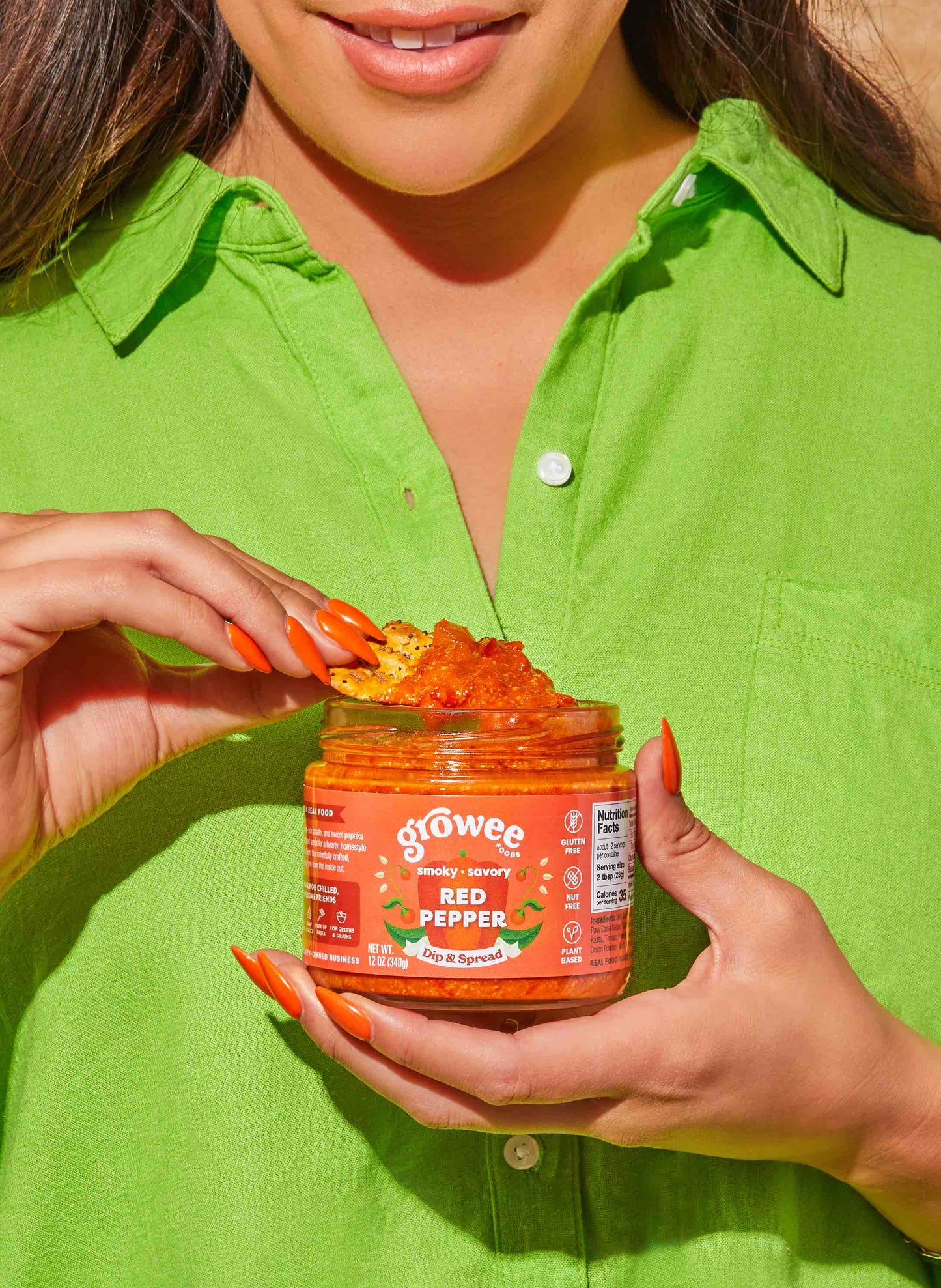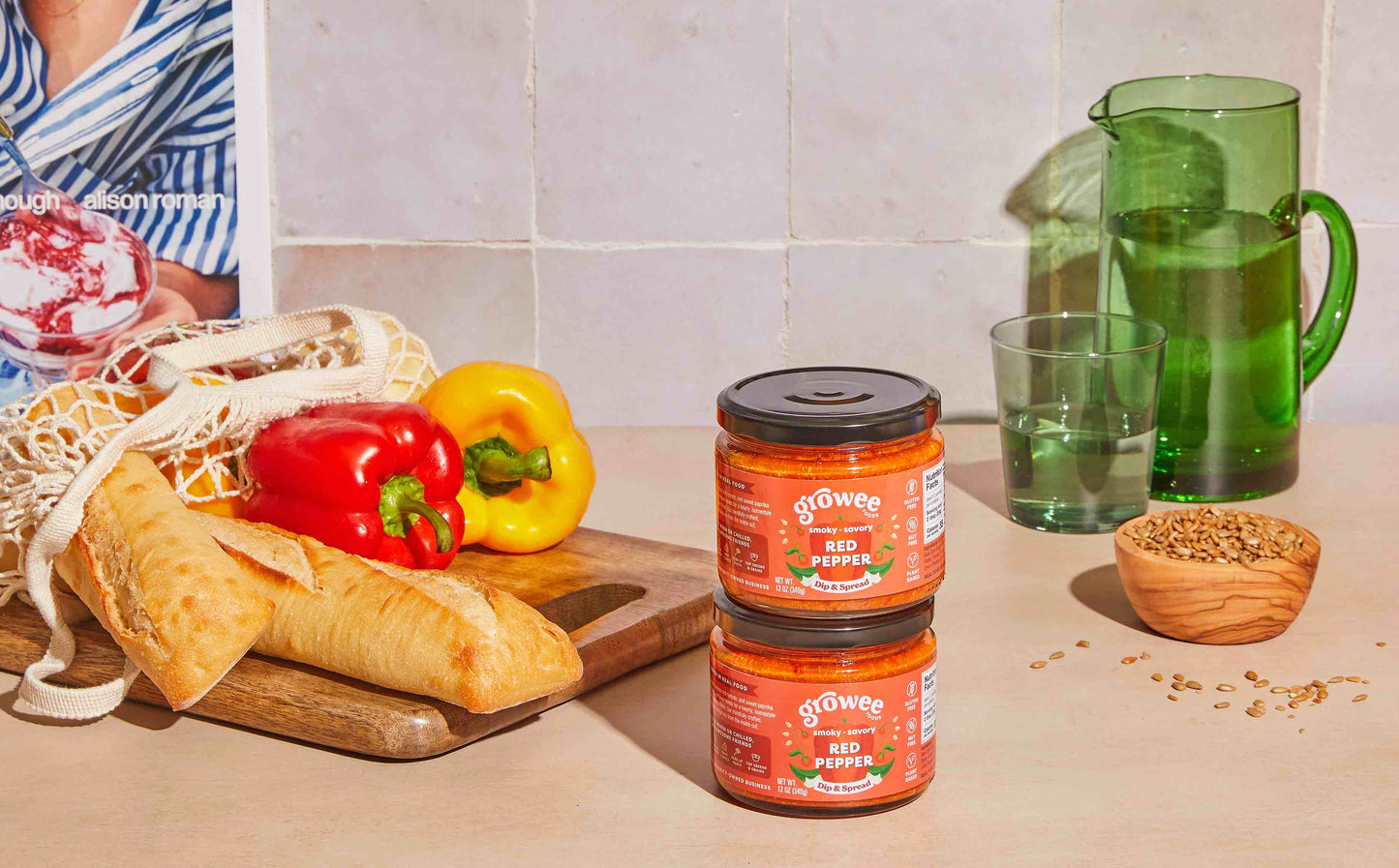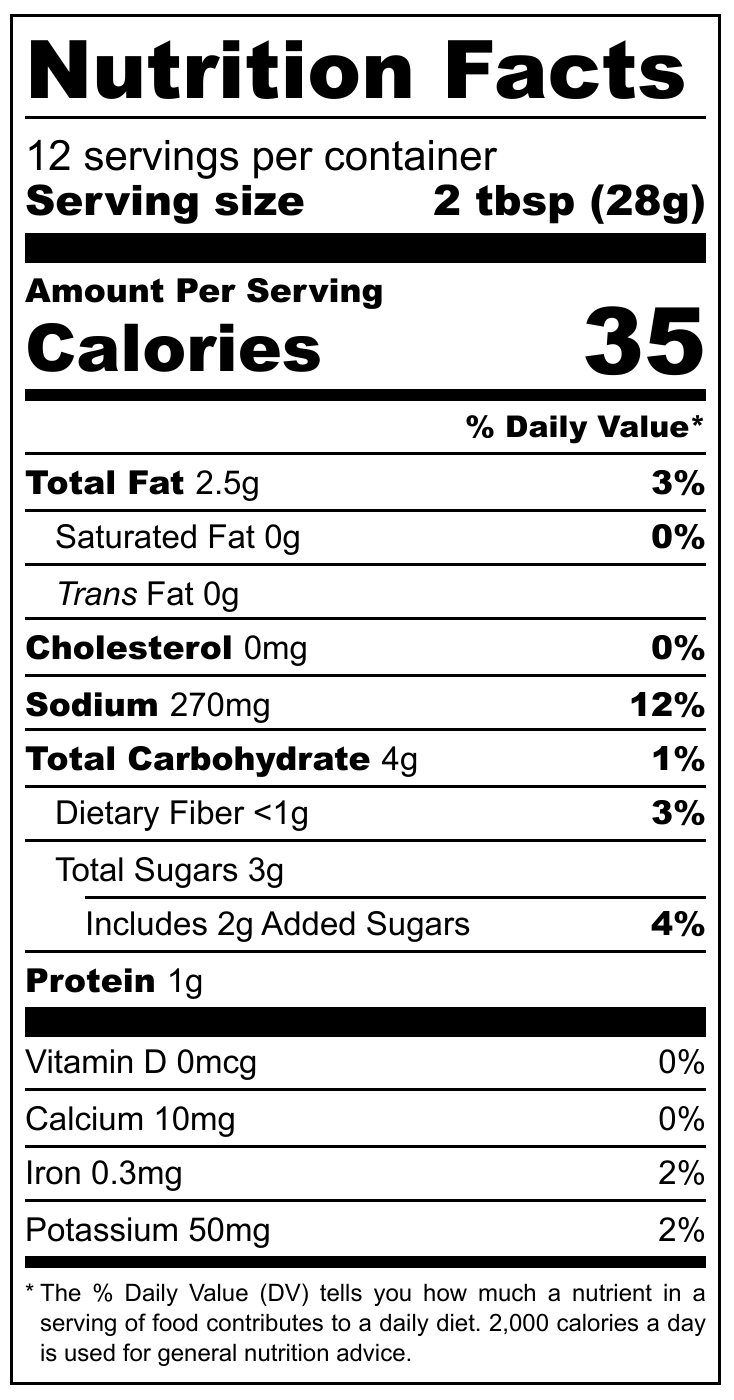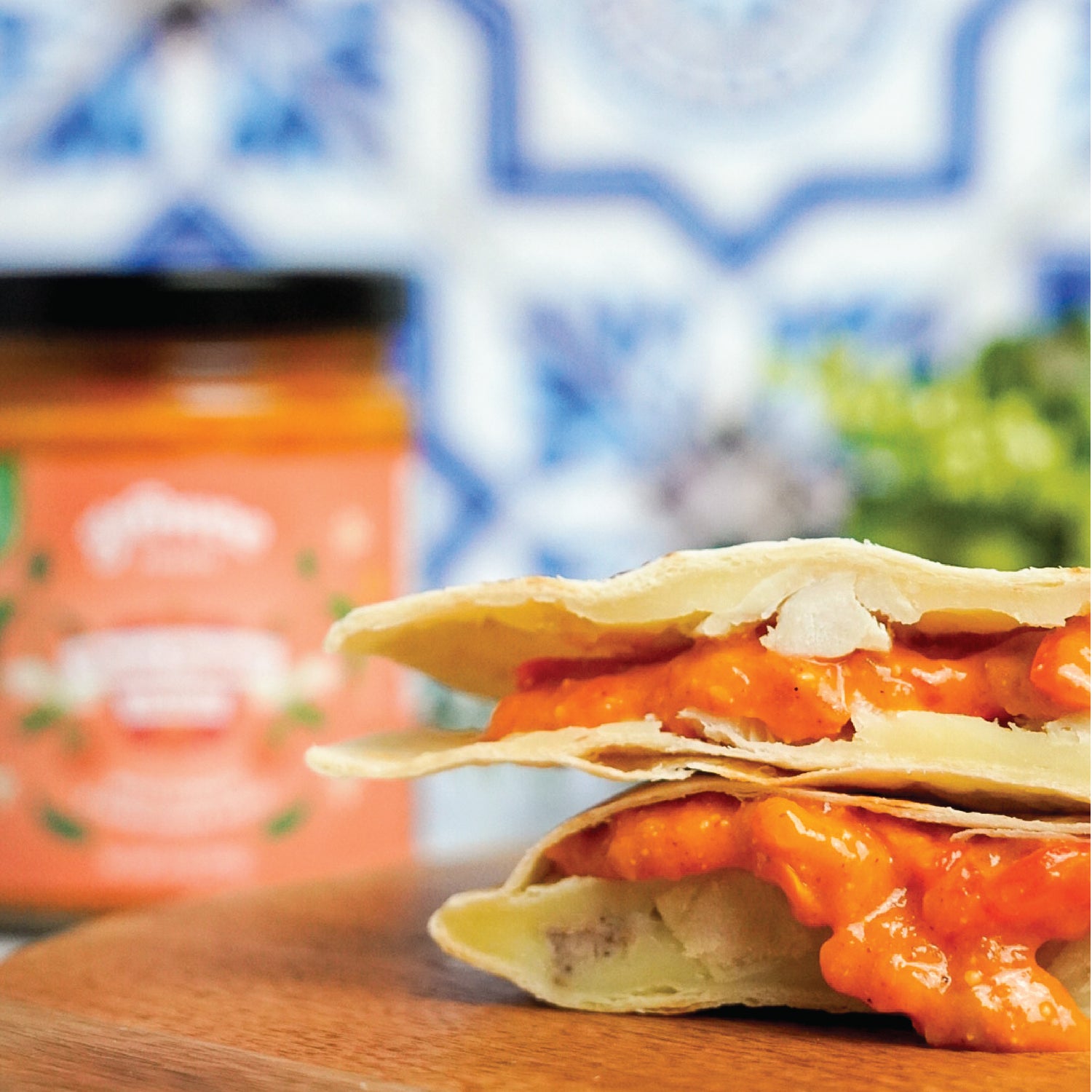 Three Pepper Quesadilla
PAIRED WITH: THREE PEPPER SALSA

On a corn tortilla, spoon out 2 tablespoons (or more) of our Three Pepper spread and spread evenly. Add plant based cheese (we like the one from good planet foods), add Tofu(replace with any other protein you like), crushed red pepper flakes, salt and pepper. Fold the tortilla in half and place on a lightly oiled skillet or in a Griddler until golden brown and slightly crispy. Slice it into bite size pieces and enjoy your three pepper quesadilla. Our Three pepper spread contains 70% whole veggies so you get your daily veggie portion as a bonus. 
MORE RECIPES